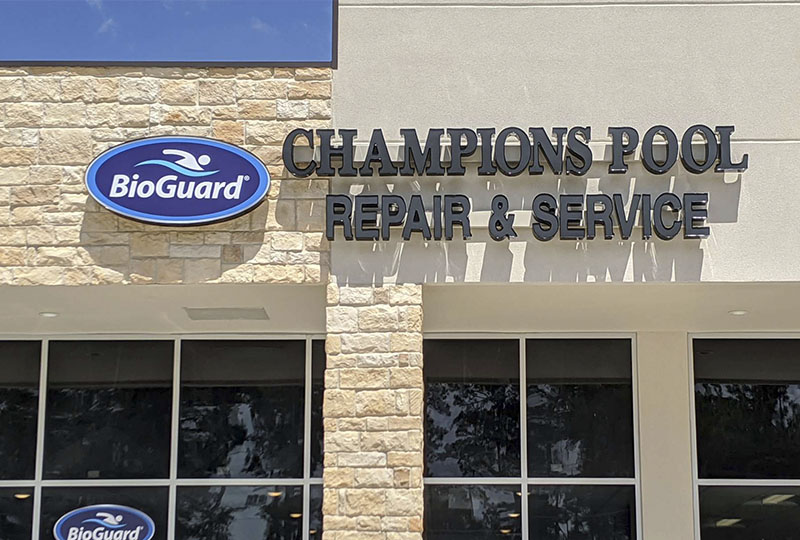 About Champions Pool
Champions Pool Repair and Service has been proudly providing personalized pool service for over 35 years. We offer a variety of pool services including construction, remodeling, repair and regularly scheduled maintenance. we also have the best quality pool supplies in-store and available for delivery. Each pool technician is highly skilled, dedicated and friendly.

Drew G.
The best pool repair and service around. They can fix any pool issues you have. I've been a customer for years and I'm always highly satisfied with their level of service and expertise. Thanks again for all the great advice and work you've done for me.

Jessica B.
Honest, hardworking, and local! There is something to be said about a local owned business that you can trust. We have been having Champions pools servicing our home for the past 8 years and don't have a single complaint! Thank you!

Danny M.
Champions Pool Repair and Service are not only knowledgeable and helpful, but they are just down right good folks! I've used them for years and could not be happier...

H. Harrison
We have used Champions for years. Very reliable service. Pool has always looked great!